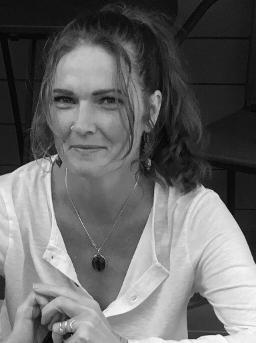 Welcome to Siglarr Viking Naturals! I'm Signi the viking owner and maker of Siglarr Viking Naturals products. We are a family owned and operated business enjoying life out on the beautiful west coast of Canada. My husband and I and our four kids have always been very active from swimming to outdoor adventure. We want to be healthy from the inside out and good natural skincare is a huge part of our of our daily routine. We found it challenging to find good clean skincare products so we developed our own line that continues to expand each year!
When we started making our own products we found that fewer organic, natural ingredients worked best! We stand behind our promise of high quality, ethically sourced, small batch, handmade products that work. Believe me they have been tested on picky teenagers!
Siglarr is always human-tested only and cruelty free. For those of you who prefer not to use products with beeswax, we offer vegan alternatives. We do, however, ensure that we use an ethical beeswax supplier. Bees are our friends!
We carry moisturizers that work all over the body, some specifically for the face, eye makeup remover even for your beard if you have one. Our aluminum-free deodorants will keep you feeling fresh all day long. Don't forget to take a look at our pomace products, upcycled grape seeds and skins from a local organic vineyard infused in a base of high quality oils as vegan as the owners of the vineyard! A NEW serum and beautiful whipped face cream has JUST been added to our line! Wooo Hooo!!
Travelling? Don't worry we've got you covered. Our family has always loved to travel. With the help of my daughters we have developed an easy organic skincare flight kit.....keeping you fresh all the way, pack your bags "Let's Fly Away".